News From The Islands
San Juan Island has made its way to the top of many travel writers' lists. Our island home was voted the number 2 place to visit in 2011 by the New York Times. National Geographic honored the San Juans by letting the world know they are the 3rd best place to vacation in 2011 and Travel and Leisure named San Juan Island the 4th best island in the whole world. That was some big press for our little rock in the middle of the Salish Sea. Now that 2012 is in full swing, we thought it would be fun to compile a list of the best of the San Juans as seen and told by Islanders!
Best spot for a great hike: American Camp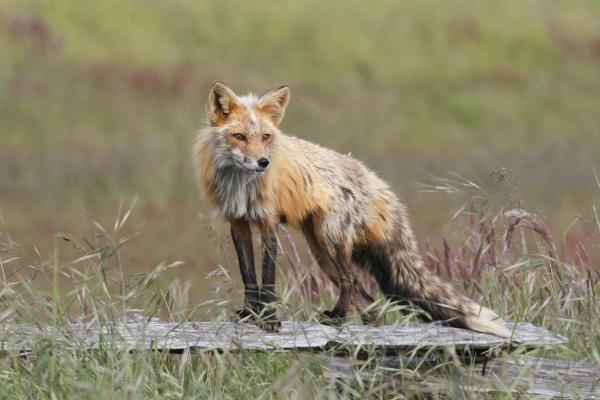 Just about everywhere you go on San Juan Island you will be surrounded by unparalleled views of the Olympic Mountains, Vancouver Island, and beautiful open waters. So, you really can't go wrong by picking a good hike around Lime Kiln State Park or English Camp. But our personal favorite based on fun and diverse terrain is American Camp. Overlooking the Olympic Peninsula and Haro Straight, American Camp offers rolling prairies, scenic cliff side trails, and beach wandering all in one location!
Bonus: Wildlife! You might bump into fox, eagles, and bunnies.
Best scenic drive: The West Side
If you enjoy a leisurely drive down winding roads and beautiful cliff sides then the West Side of San Juan Island is for you. As you drive the curves of the west side enjoy views of Vancouver Island and Haro Straight. Plus, cruising along spring through fall, you might catch a glimpse of our resident orca whales that frequent this area.
Bonus: Stop at Lime Kiln State Park, AKA Whale Watch Park, and have a picnic.
Best spot to catch the sunset: Lime Kiln State Park
Lime Kiln State park may be known as the only whale watch park in the world, but it is also the best place to catch a gorgeous San Juan Island sunset. Find a picnic bench or a cozy nook on a rock by the water and soak it all up as the sun sets behind a picturesque light house. Stay tuned after sundown as the lights of Vancouver Island come alive.
Bonus: Summer sing-along; keep your ears peeled for the telltale sounds of water spouting that let you know the whales are approaching! They might also sing you a tune.
Best off leash beach: Jackson's Beach
Jackson's Beach lies just outside of Friday Harbor limits and is about a 15 minute walk from the Island Inn. No matter the time of year your four legged buddy will find other doggie playmates hanging around and enjoying the water and ample supply of giant sticks.
Bonus: Hike up the hill to find the gravel pit, a good mile loop overlooking Griffin Bay.
Best Friday Harbor Hotel: The Island Inn!
Of course! After all that hiking, driving, and sunset watching it'll be time to relax, put your feet up in front of the fireplace or take a nice long steam shower in one of our penthouses. If you chose to hang your hat in one of our euro-style guest rooms, chillax in our harbor view lounge and watch the ferries come and go as you enjoy a cup of our house blend coffee.
Bonus:The Island Inn at 123 West is ridiculously affordable. Check out our specials!
Back to:
Back to Top